This great-looking BMW R80 café racer is built by ROA Motorcycles. The Spanish custom shop is reviving the original ROA brand from the 1950s and has already produced several unique designs. Check out the stunning R80 below!
BMW R80 Café Racer: ROA #16
The BMW R80 with reference "ROA #16" has quickly become an Internet favorite with its balanced style combining a scrambler and café brat. The key design elements with the brown suede seat and the glossy blue tank make the bike stand out and all the small details just improve it further. An important part of the bike's visuals is the hooped subframe which provides a smooth flowing line that mirrors the groove of the seat.
Step-by-step guide on how to maintain your motorcycle chain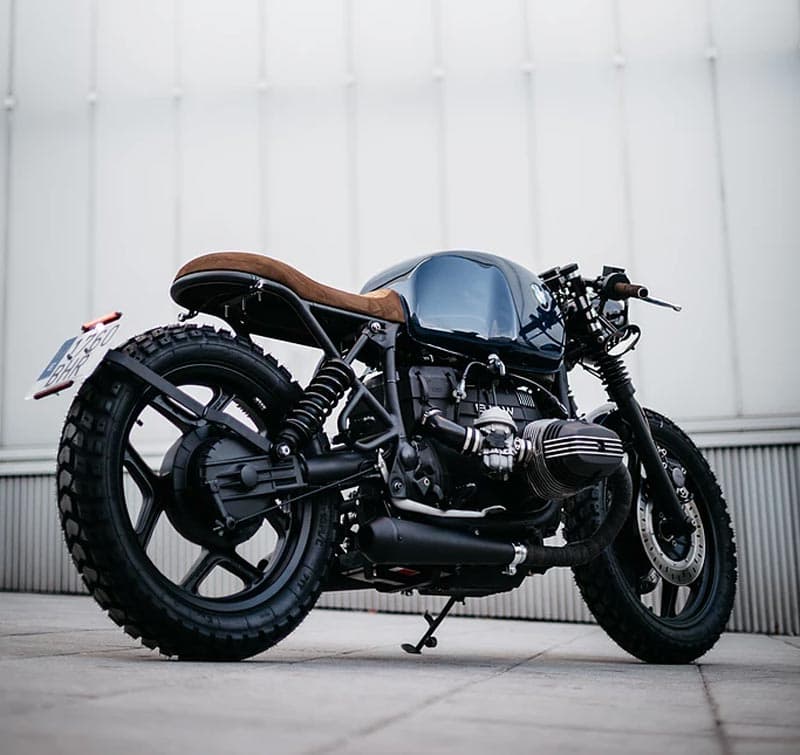 Tidying up the dashboard has given the R80 a more minimalistic style and the T&T speedometer in the center blends in nicely. The clip-on mirrors have been placed low for a bit of attitude together with some chunky wheels.
Buyer's Guide: Top 10 Retro Motorcycle Helmets
A great feature at the back is the LED brake light that floats above the license plate and gives a clean look.
The popular BMW R-Series
The BMW R-Series is very popular for building café racers due to several reasons: it's one of the most sold motorcycles around the world, it's very reliable, the shaft drive means less maintenance, a low center of gravity gives solid handling, lots of different types from 500cc to 1000cc and finally the great sound of the boxer engine.
Specifications of the BMW R80 "ROA #16":
Brown faux-suede seat
High-gloss navy blue tank
Brown hand grips
Matte-black components
Low clip-on mirrors
Minimalistic dashboard with T&T speedometer
LED brake light floating about the license plate holder
About ROA Motorcycles
ROA Motorcycles was founded by industrial designer Jamie Fenwick in 2014 but the story of the Spanish garage goes back to the early 1950s. Jamie's grandfather was the creator of the Madrid-based manufacturer Industrias Motorizados Onieva S.A. – a motorcycle company with close connections to BMW and a strong tradition to create own innovative designs. Jamie has revived the brand used by his grandfather who marked his designs "R.O.A." which are the initials of this name, Rafael Onieva Ariza.
In their relatively short time spam, ROA Motorcycles have been busy building several custom bikes and the activity – as well as the great designs – have given the brand a lot of attention as one of the builders to watch. We couldn't agree more!
BMW R80 custom bike by Ironwood